Bhutan Heruka Security Service Vacancy and Career opportunities 2021 (www.herukasecurity.com Vacancy 2021). Recently the Heruka Security Service (HSS) has published vacancy announcement of the immediate requirement for the various position.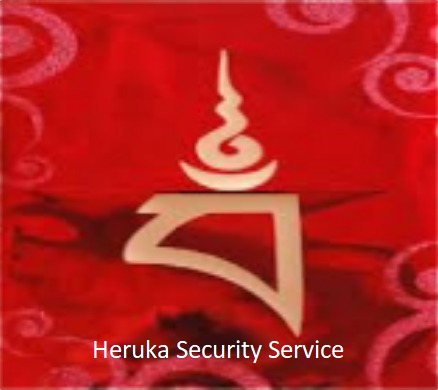 www.herukasecurity.com Vacancy 2021
Heruka Security Service (HSS) derived its name from the wrathful deity "Heruka". The name is used for a guidance of the company.
The company was basically established with the concept of 3 "S" (Safe, Secure, and Sociable). HSS will not only secure, but also provide the safe working environment of the client by dealing sociably. HSS is concern for the providing the safe and secure services to client socially. With the increasing concern for the personal security and need to alleviate the unemployment, HSS will provide its professional services based on 3S by providing employment opportunities to youth. We serve our community for the better protection and safety.
Vacancy and Career opportunities in March 2021
The Heruka Security Service is pleased to announce the following vacancies in
Organization: HSS
Position Title: Male Guards, Female Guards
Vacancy Publish date: 22 March 2021
Last date to apply: Submission is on
Total Number of vacant post: 55
Place of Posting: Thimphu
Eligibility: Minimum VI Pass
Remarks: To undergo training
How to Apply
The applicants will be trained for two months at the training facility located at Wangdue and the fooding and lodging during the training period is free of cost. There are future benefits available as well such as;
GIS
PF
Staff welfare
Gratuity
The required qualifications for the post is class 6 and above. Documents required are:
copy of CID
Copy of CID of Guarantor
NOC from parent organization if employed
Medical Fitness Certificate
Valid Security Clearance Certificate. For applicants having served in RBG, RBP and RBA may apply for the job as well. The interested applicants may contact or email the following numbers and mail for applying and further information.