Bhutan Power Corporation Limited Vacancy and Career opportunities 2021 (www.bpc.bt Vacancy 2021). Recently the Bhutan Power Corporation Limited (BPC) has published vacancy announcement of the immediate requirement for the various position.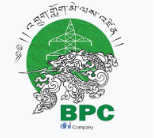 www.bpc.bt Vacancy 2021
Bhutan Power Corporation Limited (BPC) was formed as an offshoot of the erstwhile Department of Power, the then Ministry of Trade and Industry and was launched as Public Utility Company on 1st July 2002 with an objective that the corporatization of the utility functions would lead to greater efficiency and better delivery of electricity supply services in the power sector.
Later, the Ownership was transferred to Druk Holding and Investment Limited (DHI), the commercial arm of the Royal Government of Bhutan, established in 2007 upon issuance of Royal Charter in 2007 "to hold and manage the existing and future investments of the Royal Government for the long term benefit of the people of Bhutan"
 Vacancy and Career opportunities in January 2021
The Bhutan Power Corporation Limited is pleased to announce the following vacancies in
Organization: BPC
Position Title: Project Manager, Gyalsung Project, Bondeyma, Mongar, Jiba, Khotokha, Wangdue Phodrang
Vacancy Publish date: January 21, 2021
Last date to apply: January 29, 2021
Total Number of vacant post: 7
Place of Posting: N/A
Eligibility: Minimum of Diploma in Engineering
How to Apply
Interested candidate should mail the application to HRAD latest by 5:00 PM, January 29, 2021 (Friday) through email.
Should have good technical knowledge.
Excellent Managerial and analytical skills.
Should be physically fit.
Preference will be given to people having project management experience.
Entitled for Position Specific Allowance (PSA) as per PSA Policy 2020 and SRR 2016.
The application form can be downloaded from the BPC website www.bpc.bt