Bhutan Power Corporation Limited Vacancy and Career opportunities 2021 (www.bpc.bt Vacancy 2021). Recently the Bhutan Power Corporation Limited (BPC) has published vacancy announcement of the immediate requirement for the various position.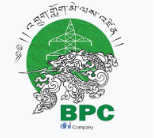 www.bpc.bt Vacancy 2021
Bhutan Power Corporation Limited (BPC) was formed as an offshoot of the erstwhile Department of Power, the then Ministry of Trade and Industry and was launched as Public Utility Company on 1st July 2002 with an objective that the corporatization of the utility functions would lead to greater efficiency and better delivery of electricity supply services in the power sector.
Later, the Ownership was transferred to Druk Holding and Investment Limited (DHI), the commercial arm of the Royal Government of Bhutan, established in 2007 upon issuance of Royal Charter in 2007 "to hold and manage the existing and future investments of the Royal Government for the long term benefit of the people of Bhutan"
 Vacancy and Career opportunities in September 2021
The Bhutan Power Corporation Limited is pleased to announce the following vacancies in
Organization: BPC
Position Title: Legal Officer, Technicians, IT Technicians, Driver
Vacancy Publish date: 12 September 2021
Last date to apply: 05 October 2021
Total Number of vacant post: 40
Place of Posting: Thimphu
Position Level: B1, C2, D4
Eligibility: LLB with PGDNL with Minimum of 60% in Degree & Minimum of 60% in Class X + XII (Average), Class X Pass + National Level 2 (NC2-  Electrical), Class VIII Passed (Formal Schooling)Has Minimum of 2 years Valid Driving Licence of Light and Medium Vehicle
Age Limit: 18 – 45 years
How to Apply
1. BPC reserves the right to increase the number of intakes or may not take any, depending on the capablity of the candidates and their performance in the interview.
2. In case, there are more requirements than the announced posts within 6 months, BPC shall recruit from the merit standby list.
The required documents to apply for the above positions are:
Citizenship Identity Card.
Academic Transcripts both consolidated and yearly transcripts of Degree.
Degree/Provisional Certificate.
PGDNL Completion Certificate.
Pass Certificate and Mark Sheet of Class XII and X.
Academic Transcripts of Class VIII for Drivers.
Online Security Clearance Certificate (Check validity of 1 year).
Medical Certificate (check validity of 6 months). Any overwriting shall not be accepted unless authenticated by the examining doctor.
Certificates of special achievements or merit, if any.
Work Experince Certificate, if any.
No Objection Certificate, if currently employed.
Copy of Valid Driving Licence.
The application should be submitted through www.elayog.bt against the positions announced. For any queries related to the application submission, please contact elayog @ 17415103 / 77362877 during office hours.
Please note that BPC shall not accept any applications in hard copy. This is in light of COVID-19 precaution measures to avoid crowding and maintaining physical distance.
The last date for submission of application is on October 5, 2021 5:00 PM.
Please be informed that if any aforementioned documents are missing, the applications shall be disregarded and the Corporation shall not be responsible for any delay in receiving applications because of internet issues. For further details/clarifications, please contact at 02-337637 and 02-325095 Extn- 506/214 (HRMD, HRAD, Head Office, Thimphu) during office hours (9:00 AM – 5:00 PM with lunch break from 1:00 – 2:00 PM)