Bhutan Construction Development Board Vacancy and Career opportunities 2021 (www.cdb.gov.bt Vacancy 2021). Recently the Construction Development Board (CDB) has published vacancy announcement of the immediate requirement for the various position.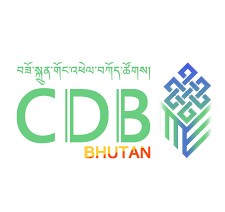 www.cdb.gov.bt Vacancy 2021
As overseer as well as a promoter of the construction industry one of the key functions of the Construction Development Board (CDB) is the registration, classification and monitoring of contractors, consultants and engineers/architects. CDB acts as a bridge between the private and public sectors; assists contractors in undertaking a more expansive part in the industry and ensure genuine contractors fair and equal access to the award of contracts as well as fair treatment in the execution of contracts. CDB, under the umbrella of Ministry of Works & Human Settlement, has also the responsibility to play the role of a coordinator, enabler and facilitator, address the pertinent issues and problems faced by the industry and create an atmosphere for a more vibrant development in the construction industry.
Vacancy and Career opportunities in June 2021
The Construction Development Board is pleased to announce the following vacancies in
Organization: CDB
Position Title: Junior Engineer
Vacancy Publish date: 3rd June 2021
Last date to apply: 28th June 2021
Total Number of vacant post: 1
Place of Posting: Thimphu
Position Level: S2A
Eligibility: Diploma In Civil Engineering
Remarks: Lateral Transfer
How to Apply
The following documents should reach Human Resource Section or may submit via e-mail id to sonamjamtsho@cdb.gov.bt or gyelmo@cdb.gov.bt on or before 28th June, 2021. Failure to submit the complete documents will be rejected.
Dully filled RCSC employment application form.
Curriculum vitae generated from ZEST (Zhiyog Electronic System).
Academic Transcript (diploma in civil engineering) and any certificate of merit.
Valid copy of medical certificate.
Valid copy of Audit clearance.
Valid copy of Security clearance.
Copy of Citizenship identity card.