Bhutan T Bank Limited Vacancy and Career opportunities 2021 (www.tbankltd.com Vacancy 2021). Recently the T Bank Limited (T Bank) has published vacancy announcement of the immediate requirement for the various position.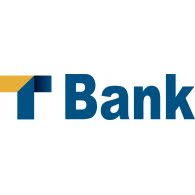 www.tbankltd.com Vacancy 2021
T Bank Ltd is one of the commercial banks in the Kingdom, licensed by the Royal Monetary Authority of Bhutan under the Financial Institutions Act of Bhutan, 1992. It is also incorporated under the Companies Act of the Kingdom of Bhutan 2000. It commenced its banking operation with establishment of Corporate Office and Thimphu branch office on 12th March 2010. The objective was to meet the growing demand of the banking services of the general public and to provide cohesive competition in the financial sector in Bhutan. Over the years the bank expanded its branch networks to ten pivotal locations namely.
1. Vacancy and Career opportunities in August 2021
The T Bank Limited is pleased to announce the following vacancies in
Organization: T Bank
Position Title: Tea Maker/Cleaner
Vacancy Publish date: 17 August 2021
Last date to apply: 21 August 2021
Total Number of vacant post: 4
Place of Posting: Thimphu, Phuentsholing Branch, Samdrup Jongkhar Branch, Wangdue Branch, Trongsa Branch, Mongar Branch
Grade: ESP
Eligibility: N/A
Monthly Consolidated Pay: Nu. 6,450/-
Contract Duration: 11 Months
How to Apply
The Employment Application form should be submitted to the Branch Manager & Human Resource Officer, T Bank Ltd. on or before 21st August 2021 with the following valid documents and should meet the following criteria:
Employment Application form with 2 passport size photographs (form can be downloaded from www.tbank.bt)
Citizenship Identity Card Copy
Security Clearness Certificate
Medical Fitness Certificate
No objection certificate from the employer for those currently employed
Application with similar work experience will be given preference for the purpose of shortlisting
For further queries, please contact Branch Manager and HR Officer during office hour.