Bhutan Tarayana Microfinance Private Limited Vacancy and Career opportunities 2022 (tarayanamicrofinance.com Vacancy 2022). Recently the Tarayana Microfinance Private Limited (TMF) has published vacancy announcement of the immediate requirement for the various position.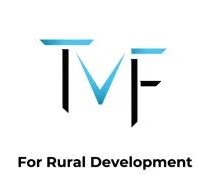 tarayanamicrofinance.com Vacancy 2022
Tarayana MicroFinance (TMF) is the microfinance initiative of Tarayana Foundation a Civil Society Organization founded by Her Majesty The Queen Mother Ashi Dorji Wangmo Wangchuck. Tarayana Foundation views microfinance as a powerful tool and an essential next step for beneficiaries who have just progressed out of subsistence poverty.Tarayana Foundation introduced microfinance services in 2008 and operated a variety of livelihood development projects with microcredit component until 2013, benefiting 210 individuals and 10 loan groups. Tarayana Foundation became a leading expert in livelihood development in rural communities.
Vacancy and Career opportunities in November 2022
The Tarayana Foundation is pleased to announce the following vacancies in
Organization: TMF
Position Title: Chief Executive Officer
Vacancy Publish date: 18th November 2022
Last date to apply: 29th November 2022
Total Number of vacant post: 01
Place of Posting: N/A
Eligibility: Minimum of Bachelor's Degree in Finance, Economics, Business Administration., Master's Degree will be given preference.
Experience: Minimum of 10 years of work experience in financial fields including government agencies, Minimum active service of 3 years at Managerial level.
Pay and Allowances: Basic Salary : 60,000/- , Contract allowance: 20,000/- Total : Nu. 80,000/ Monthly
How to Apply
Application are encouraged to submit the required documents online to the ADMofficer and to get the details of the TOR please contract jamyang.phuntsho@tarayanamicrofinance.com or contact him at 17232002 or 332587 during office hours for any further informatio. Non-submission of any of the above documents or incomplete submission shall lead to rejection of application and submission closes on 29th November 2022. However, a candidate shall produce original documents at time of an interview for verification.
For application, please submit the following documents:
Cover Letter.
Copy of Degree/ Master certificates and Academic transcripts
Valid Security Clearance Certificate (approved online),
Credit Information Bureau (CIB) certificate/ report.
Curriculum Vitae
Copy of Valid Citizenship ID Card
A Valid medical certificate