Bhutan Thimphu Dzongkhag Administration Vacancy and Career opportunities 2022 (www.thimphu.gov.bt Vacancy 2022). Recently the Thimphu Dzongkhag Administration (Thimphu Dzongkhag) has published vacancy announcement of the immediate requirement for the various position.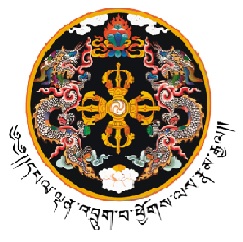 www.thimphu.gov.bt Vacancy 2022
Thimphu Dzongkhag has eight Gewogs namely Chang, Kawang, Dagala, Genekha, Mewang, Lingzhi, Soe and Naro.  The Dzongkhag has one Drungkhag of Lingzhi looks after the three Gewogs of Soe, Lingzhi and Naro.  The Dzonghag has 40 chiwogs, 191 villages comprising 2,053 households. It has a population of 24,185 as per the Population and Housing Census of Bhutan 2017 with 13,526 male and 10,659 female.  The projected population of the Dzongkhag for the year 2015 is 116,012 which comprises 62,365 male and 53,647 female.
1. Vacancy and Career opportunities in January 2022
The Thimphu Dzongkhag Administration is pleased to announce the following vacancies in
Organization: Thimphu Dzongkhag
Position Title: Caretaker, Sweeper, Gardener
Vacancy Publish date: 09 January 2022
Last date to apply: 27th January 2022
Total Number of vacant post: 03
Place of Posting: Tshaluna Primar School, TDA, TMD
Position Level: ESP, GSP
Eligibility: N/A
Contract Term: 24 months
How to Apply
The interested may submit application to the Sr. Human Resource Officer, Thimphu Dzongkhag on or before 27th January 2022 along with following documents:
RCSC Employment application form 4/1 with two passport size photographs (Form can be downloaded from www.rcsc.gov.bt.
Valid Security clearance
Valid Medical Certificate
Photo copy of Citizenship ID Card
No objection from the former employer if employed.
Age limit shall be 18 to 45 years old
The original documents must be presented during the time of interview.