Bhutan Insurance Limited Vacancy and Career opportunities 2021 (www.bhutaninsurance.com.bt Vacancy 2021). Recently the Bhutan Insurance Limited (Bhutan Insurance) has published vacancy announcement of the immediate requirement for the various position.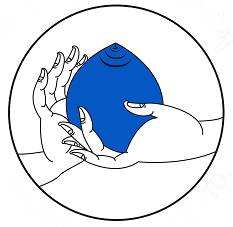 Bhutan Insurance Limited Vacancy
Bhutan Insurance Limited (BIL) provides non-life insurance products for individuals, corporate bodies, small & medium size enterprise throughout Bhutan. The Company started operations on 20th August 2009, and today has a country wide network connected through the latest technology for quick communication and response in over 17 dzongkhags.
Vacancy and Career opportunities in July 2021
The Bhutan Insurance Limited is pleased to announce the following vacancies in
Organization: BIL Bhutan
Position Title: IT Programmer, IT Assistant
Vacancy Publish date: 5 July 2021
Last date to apply: 9th July 2021
Total Number of vacant post: 3
Place of Posting: Thimphu
Position Level: N/A
Eligibility: Bachelor's Degree, BCA/BIT/ B.Sc. IT/B.Tech/B.E. IT, Diploma in Information Technology or VTI Computer Hardware & Networking with NC2 certificate
Skills & other requirement: Should be proficient in more than one of the programming languages framework – dot Net, Java, PHP, C++/Knowledge of MS SQL, PL SQL, MYSQL, and Postgre SQL database. Minimum 1 year experience in software development at a leading firm
How to Apply
Interested Bhutanese individuals may submit the following documents to the Human Resource Department, Head Office, Thimphu, latest by 9th July 2021:
Academic Transcripts & Certificates
Curriculum Vitae
One recent passport-sized photo
Copy of CID card
Valid Medical Fitness Certificate
Valid Security Clearance Certificate
NOC from current employer, if employed.
Only shortlisted candidates will be notified for the selection interview through phone call/website. Original documents should be produced at the time of interview, without which candidature will be cancelled.
For more information, please contact the HRD at 02-339893/339894 or toll-free no. 2011, Extension No: 2042 during office hours.
Post Box 779, Chorten Lam, Thimphu, Bhutan, Email: bhutaninsurancelimited@gmail.com, Website: www.bhutaninsurance.com.bt

Toll Free #: 201, Tel #:02-339892/93/94, Fax #:02-339895,