Bhutan Construction Development Corporation Limited Vacancy and Career opportunities 2021 (www.cdcl.bt Vacancy 2021). Recently the Construction Development Corporation Limited (CDCL) has published vacancy announcement of the immediate requirement for the various position.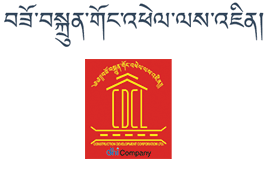 CDCL Bhutan Jobs Vacancy 2021
The Construction Development Corporation Limited (CDCL) has its genesis in the erstwhile Mechanical Division of the roads department under Ministry of Works and Human Settlement (MoWHS). On July 1, 2006, it was delinked from the ministry to function as a self-sustaining commercial unit. Three years later, on December 7, 2009, CDCL was incorporated under the Companies Act of the Kingdom of Bhutan, 2000. Thereon, it became a full-fledged state-owned enterprise. A major shift in the company came when, after five years of operations as a state-owned enterprise, it joined the many companies under Druk Holding and Investments (DHI) in January 2015 to become a part of the country's investment arm.
 Vacancy and Career opportunities in March 2021
The Construction Development Corporation Limited is pleased to announce the following vacancies in
Organization: CDCL
Position Title: Senior Urban Planner, Quality Assurance & Quality Control Engineer
Vacancy Publish date: March 26, 2021
Last date to apply: 12th April 2021
Total Number of vacant post: 2
Placement: Head office, Thimphu, Phuentsholing Township Development Project
Position Level: M3
Eligibility: Minimum Bachelor's Degree in Architecture and PG in Urban Planning, Minimum Bachelor's Degree in Civil Engineering from a recognized Institute, Minimum 8 years of work experience in design and planning, Minimum 4 years of experience in Quality Assurance & Quality Control.
Employment Type: Contract
Contract Term: 1 Year
How to Apply
Interested candidates may submit their documents or on 12th April 2021 during office hour.
Documents Required:
Completed CDCL Job Application Form (available on www.cdcl.bt);
A copy of up-to-date Curriculum Vitae (CV);
Copies of academic transcripts and certificates (Cl. X and above);
Copies of work experience certificates;
Copy of Citizenship Identity Card;
Online Security Clearance;
Copy of Medical Certificate;
Any other certificates of Merit.
For further details, please contact the following officials:
Phone: +975-2-338325 (Direct) / PABX: +975-2-323702/ 324569
Mobile: +975-17632566/77557755/77329203
Email: tashi.wangchuk@cdcl.bt/ deki.yangchen@cdcl.bt/rinchen.lhadon@cdcl.bt
Note: The CDCL management reserves the right to change, delay, alter and cancel the process and outcome of the selection with due consideration of CDCL's equal opportunity policy and best practices.