Bhutan Farm Machinery Corporation Limited Vacancy and Career opportunities 2021 (fmcl.bt Vacancy 2021). Recently the Farm Machinery Corporation Limited (FMCL) has published vacancy announcement of the immediate requirement for the various position.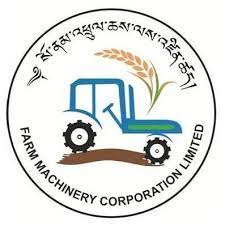 fmcl.bt Vacancy 2021
Farm Machinery Corporation Limited (FMCL) was incorporated as a 100% State own Enterprise (SoE) on 29th March, 2016, under the Company Act of Kingdom of Bhutan 2000, vide Lhengye Zhungtshog's directives letter no. C-3/96/219 dated 4th March 2016 and subsequent approval note from Ministry of Finance (MoF) vide letter no. MoF/PED/FMHS/2016/3347 dated 18th March 2016.
Vacancy and Career opportunities in December 2021
The Farm Machinery Corporation Limited is pleased to announce the following vacancies in
Organization: FMCL
Position Title: Light Vehicle Driver
Vacancy Publish date: 23 December 2021
Last date to apply: 31st December 2021
Total Number of vacant post: 02
Place of Posting: Paro & Bajo
Position Level:
Eligibility: Visit Detail ToR at www.fmcl.bt
Employment Type: On two years Contract
How to Apply
Interested Bhutanese Candidates with relevant qualifications shall submit their application to the HR section on or before 31st December 2021 during office hours with the following documents:
Copy of filled FMCL job Application Form (download)
Copy of Latest signed Resume.
Copy of  Valid Security Clearance
Copy of No Object Certificate if employed
Copy of valid Medical Fitness Certificate
Copy of Academic Transcripts
Copy of Experience Certificate/Letter.
Copy of Valid Driving License
Only Shortlisted Candidates Shall be notified for the selection interview.
For further information, please contact at 17883334/08-272125/272917 during Office Hours.