RICB Vacancy 2019 the official website is www.ricb.bt. In this page, we will discuss whether the Royal Insurance Corporation of Bhutan Limited (RICB) has declared any new jobs vacancies announcement under its career page or not.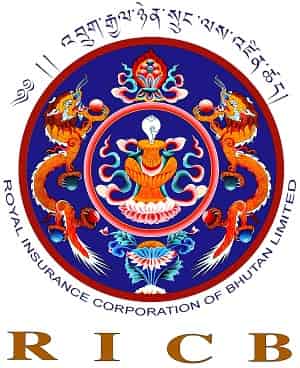 RICB Vacancy
Every year the Management of Royal Insurance Corporation of Bhutan Limited announces the vacancy for immediate recruitment in this corporation. However, they only allow interested Bhutanese Nationals apply to these jobs and asked them to contact with the Human Resource Division, RICB, Head Office, Thimphu.
In general RICB requirement is done as per the vacancies requirement. Last year the RICB has a various vacant post where class XII(12th) people up to graduation candidates already applied in these jobs. The general age limit set by HR department of RICB is 18 – 45 years old.
Recent Vacancy Announcement 2019
Updated on: 17th February 2019
We went to the official website of RICB, under its vacancy announcement page, there is no new recruitment notification for now. However, we have found in the last couple of years  RICB announced the vacancy for the post of the Chief Executive Officer, ECCD Facilitator/Caregiver, Sub-Staff, engineers and e.t.c.
However, if you may also like the Royal Insurance Corporation of Bhutan Limited (RICB) official Facebook page for getting job alert or you may subscribe our free service for job notification of RICB online.
As a matter of fact,  whenever any new vacancy announcement will publish by the RICB online we will try to update the notice in this section.
www.ricb.bt Vacancy
The question is how to check online www.ricb.bt Vacancy 2019 online. First of all, you may have 7 to 15 working days to apply in any vacant post in RICB from the date of RICB Vacancy Announcement.
Visit to the official website of RICB (https://www.ricb.bt)
At the home page check Notifications – >Announcements – > Career  option.
Under the Career option, you will find, Vacancy Announcement list.
However, you must apply for this job within the deadline.
Office Address
Head Office: Post Box 315,
Norzin Lam, Thimphu
E-Mail: contactus@ricb.bt
feedback@ricb.bt
Royal Insurance Corporation of Bhutan Limited opens a new branch office at Babesa in Thimphu.