Bhutan Livestock Development Corporation Limited Vacancy and Career opportunities 2021 (www.bhutanlivestock.bt Vacancy 2021). Recently the Bhutan Livestock Development Corporation Limited (BLDCL) has published vacancy announcement of the immediate requirement for the various position.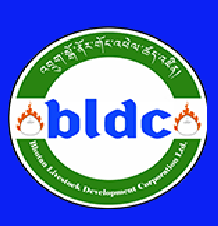 www.bhutanlivestock.bt Vacancy 2021
Bhutan Livestock Development Corporation Limited (BLDCL) is a State-Owned Enterprise (SOE). It was established to complement Department of Livestock (DoL), Ministry of Agriculture and Forests (MoAF) in the development of livestock sector in the country. BLDCL, basically is a commercial arm of the government in enhancing production and marketing of country's livestock inputs and products.
Vacancy and Career opportunities in May 2021
The Bhutan Livestock Development Corporation Limited is pleased to announce the following vacancies in
Organization: BLDCL
Position Title: Accounts Assistant, Excavator Operator, Drivers ( Light Vehicle)
Vacancy Publish date: 31 May 2021
Last date to apply: 10th June 2021
Total Number of vacant post: 6
Place of Posting: Farm Stores, Thimphu, OPD, Samrang, CO-2, & FS -1
Grade: 13, 16
Eligibility: Class XII with Certificate in commercial Accounting (i.e minimum of Six months), Class VIII with valid Occupational license, Class VIII with valid light vehicle driving license.
Salary: 19,946, 16,976.00
Type of Employment: On contract for 6 months and will be regularized based on their performance after 6 (six) months.
How to Apply
Note:
An applicant can apply for only one position and the deadline for application submission is on or before 5 PM on June 10, 2021.
Kindly note that physical documents will not be accepted as part of the COVID-19 preventive measure.
Interested Bhutanese candidates meeting the criteria shall submit the following documents on or before the deadline via email bumaxlham509@gmail.com as under via email:
The subject name of the email should be position applied for. Example – "Accounts Assistant" or any other position;
The mentioned documents should be scanned and sent in One PDF format file. (No zipped file); and
Scanned PDF size should not exceed 5 MB.
BLDCL Employment Application form.
Curriculum Vitae (CV)
Copy of academic transcripts (Class VIII/X/XII and certificates)
Security Clearance Certificate (online)
Copy Medical Fitness Certificate (Not older than 6 month)
Copy of Citizenship Identity Card (CID), and
Work experience and no Objection Certificate from their current organization if employed.
For any information's/queries, please contact the Assistant HRO/HRO at (02) 365524/17541962/17610802 during office hours.