Bhutan Lottery Limited Vacancy and Career opportunities 2021 (www.bll.bt Vacancy 2021). Recently the Bhutan Lottery Limited (BLL) has published a vacancy announcement of the immediate requirement for the various position.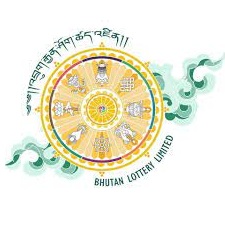 www.bll.bt Vacancy 2021
Bhutan Lottery Limited (BLL) was officially launched by the Hon'ble Prime Minister on 8th April 2016 in Phuentsholing. BLL has been established as a State Owned Enterprise under the Ministry of Finance. We launched our first domestic monthly paper lottery "Phuensum Dharim" on 3rd November 2016 and our first bumper lottery celebrating the 109th National Day of Bhutan on 17th December 2016. BLL continues to work responsibly towards changing people's lives and maximize funds to be able to contribute to the revenue of the government. We continue to promote transparency and accountability in lottery business while promoting the interests of the players, stakeholders and the general public.
Vacancy and Career opportunities in September 2021
The Bhutan Lottery Limited is pleased to announce the following vacancies in
Organization: BLL
Position Title: Company Secretary, Assistant Finance Officer, Marketing Assistant, Customer Care Executive, Sales Executive
Vacancy Publish date: 27 September 2021
Last date to apply: 11 October 2021
Total Number of vacant post: 05
Place of Posting: HO, Phuentsholing, Bumthang
Grade: 6, 8, 12, 13
Eligibility: BA (LLB) with PGDNL, BBA/BCom in Finance, Class XII General
Remarks: Regular, Consolidated Contract
How to Apply
Interested eligible Bhutanese candidates should submit their application along with the
following relevant documents to Chief Executive Officer, Bhutan Lottery Office, Phuentsholing on or before 11thOctober, 2021, during the office hours in a sealed envelope. The position applied for should be written on the top of the envelope.
1.  BLL Employment Application Form (Download)
2.  CV/Resume
3.  Copies of Academic Transcripts (Class X, XII, and Degree)
4.  Copy of the Citizenship Identity Card
5.  Copy of valid Medical Fitness Certificate
6.  Valid Security Clearance Certificate
7.  Past experienced certificate
8.  No Objection Certificate not older than 6 months from the current employer, if employed
Note: One candidate can apply for only one post.
For details on eligibility criteria and terms of reference (ToR), click on the link below.
Only shortlisted candidates will be contacted for the interview and the original documents should be produced at the interview. For further details, you may contact Bhutan Lottery Ltd, Phuentsholing at 05253089/05253087 during office hours.Any incomplete application will be automatically disqualified.