Bhutan State Mining Corporation Limited Vacancy and Career opportunities 2021 (www.smcl.bt Vacancy 2021). Recently the State Mining Corporation Limited (SMCL) has published a vacancy announcement of the immediate requirement for the various position.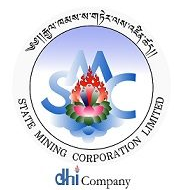 www.smcl.bt Vacancy 2021
The State Mining Corporation Limited (SMCL) is the first state-owned mining company in the country. It was incorporated on 31 December 2014 as a 100 % DHI owned company. … Be the leading company in sustainable mineral resources management to distribute the national wealth to the people of Bhutan.
 Vacancy and Career opportunities in March 2021
The State Mining Corporation Limited is pleased to announce the following vacancies in
Organization: SMCL
Position Title: General Manager/Project Manager, Internal Auditor, Motor Transport Officer, Mining Mate, Despatcher, Accounts Officer, Store Assistant, Security Guard, Mechanic
Vacancy Publish date: 28 February 2021
Last date to apply: 10 March 2021
Total Number of vacant post: 16
Place of Posting: Corporate Office, Samtse, Dzongthung Stone Quarry, Trashigang, HTCM/Sales Office, Samdrup Jongkhar, Tshophangma Coal Mine, Samdrup Jongkhar/Dzongthung Stone Quarry, Trashigang/Khothakpa Gypsum Mine, Pema Gatshel, Dzongthung Stone Quarry, Bartsham, Trashigang
Position Level: P2
Eligibility: Bachelor with 13 years of experience in relevant field a Dy. General Manager/P2 Level, B.Com/BBA/BA(Economics), Diploma or with knowledge about
spares, repair and maintenance, good PR, good communication and negotiation skills, Class X passed, Class VIII passed, Auto Mechanic (NC2), Class XII passed
How to Apply
Interested candidates between the age of 18-45 years except for General Manager fulfilling the eligibility criteria may apply for the said posts to General Manager, HRAD, SMCL, Samtse on or before 10/03/2021 during office hours along with all necessary documents in hard copy.
For further information, please refer to Terms of Reference for each position at www.smcl.bt or contact at 365885/365886 during office hours.