Bhutan State Mining Corporation Limited Vacancy and Career opportunities 2021 (www.smcl.bt Vacancy 2021). Recently the State Mining Corporation Limited (SMCL) has published a vacancy announcement of the immediate requirement for the various position.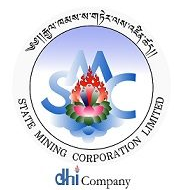 www.smcl.bt Vacancy 2021
The State Mining Corporation Limited (SMCL) is the first state-owned mining company in the country. It was incorporated on 31 December 2014 as a 100 % DHI owned company. … Be the leading company in sustainable mineral resources management to distribute the national wealth to the people of Bhutan.
Vacancy and Career opportunities in September 2021
The Royal Thimphu College is pleased to announce the following vacancies in
Organization: SMCL
Position Title: Dy. Manager/Manager (HR), Asst. Administrative Officer, Asst. Engineer (Civil), Mines Foreman, Mines Supervisor, Operator (Crusher/Sand Washing), Data Assistant, Security Guard, Driver (Heavy), Plant Attendant/Attended
Vacancy Publish date: 22 September 2021
Last date to apply: 1st October 2021
Total Number of vacant post: 26
Place of Posting: Corporate Office, Samtse, RCM, S/Jongkhar, KGM & DSQ, Tashigang, HCM, KGM, DSQ, CDM, Samtse
Position Level: M3/M2, S3/S2, O3, O2, O7, O6, ESP/GS2
Eligibility: Bachelor/Masters in HR (Minimum experience: M3-4 years, M2- 8 years in HR/relevant field), Bachelor with minimum experience of 4 years in relevant field, Class X + 3 years/Class XII + 2 years diploma in civil engineering with minimum of 4 years experience, Class XII with VTI/TTI (Mechanical/Electrical), Class VIII/Ex-armed personnel, Valid driving license with 3 years' experience, Should be physically and mentally fit.
How to Apply
Interested candidates between the age of 18-45 years may apply along with all required documents in PDF to hro.smcl@gmail.com on or before 1st October 2021 before 5PM.
For further information, please refer terms of reference at www.smcl.bt or contact at 05-365886 during office hours.