Bhutan State Mining Corporation Limited Vacancy and Career opportunities 2021 (www.smcl.bt Vacancy 2021). Recently the State Mining Corporation Limited (SMCL) has published a vacancy announcement of the immediate requirement for the various position.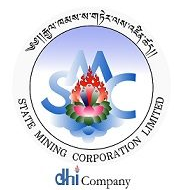 www.smcl.bt Vacancy 2021
The State Mining Corporation Limited (SMCL) is the first state-owned mining company in the country. It was incorporated on 31 December 2014 as a 100 % DHI owned company. … Be the leading company in sustainable mineral resources management to distribute the national wealth to the people of Bhutan.
 Vacancy and Career opportunities in June 2021
The State Mining Corporation Limited is pleased to announce the following vacancies in
Organization: SMCL
Position Title: Excavator Operator, Driver (Heavy), Crusher Attendant
Vacancy Publish date: 10 June 2021
Last date to apply: 18 June 2021
Total Number of vacant post: 8
Branch: Tshophangma Coal Mine, Habrang Coal Mine and Rishore Coal Mine, Samdrup Jongkha, Habrang Coal Mine, Samdrup Jongkhar, Dzongthung Stone Quarry, Trashiyangtse
Position Level: N/A
Eligibility: Class VIII passed with 2 years experience in relevant field, 3 years experience with a valid driving license
How to Apply
Eligible candidates between the age of 18-45 years may apply to the General Manager, HRAD, Samtse latest by June 18, 2021 5:00 PM:
Documents Required
SMCL job application form,
valid driving license,
Security Clearance,
Medical Certificate
Citizenship Identity Card
For further information, please visit our website www.smcl.bt or contact at 365885/365886 during office hours.