Bhutan National CSI Development Bank Ltd. Vacancy and Career opportunities 2021 (www.csibank.bt Vacancy 2021). Recently the National CSI Development Bank Ltd. (NCSIDBL) has published vacancy announcement of the immediate requirement for the various position.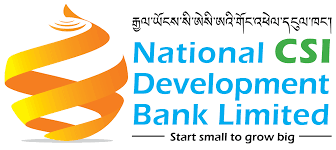 www.csibank.bt Vacancy 2021
In Bhutan, few of the recent five-year plans focused on developing the CSI sector. Simultaneously, the CSI policy was in place since 2012 and further revised in 2019. The Economic Development Policy 2016 recognizes CSI as one of the five jewels of the economy. A dedicated government agency, the Department of Cottage and Small Industry (DCSI) was established with the intention to promote CSI sector. These are evidences which establish that the Government has always been endeavoring to promote the CSI sector. For instance, as per recent data, Bhutan's CSI sector represent more than 95% of the total industries with 22,064 businesses licensed and in operation employing over 99,200 as of 15th June 2019. However, when it comes to access to finance, the CSI sector accounted for only over 15% of total loans and advances as of March 2019.
Vacancy and Career opportunities in April 2021
The National CSI Development Bank Limited is pleased to announce the following vacancies in
Organization: NCSIDBL
Position Title: IT Assistant, Cleaner
Vacancy Publish date: 13 April 2021
Last date to apply: 3rd May 2021
Total Number of vacant post: 2
Place of Posting: Eastern Region – Mongar, Thimphu
Grade: Grade 13, GSP Level
Eligibility: Class X with 2 years of Certificate Course in Computer Hardware & Networking from a recognized institute. The candidate should
have obtained a minimum of 60% marks in National Certificate level II (NC2), Class VIII Pass
Salary & Allowances: Basic pay – Nu 13,705/- (13,705-345-20,605), Nu. 10,505/- (10,505-210-13,655),  House Rent Allowance: 3,500/-
Type of Employment: Regular
How to Apply
Interested candidates fulfilling the prescribed eligibility criteria may submit their application together with the mandatory documents (in hard copies) listed in the Terms of Reference (ToR) to the following addresses:
Documents Required:
NCSIDBL application form,
Curriculum Vitae (CV)
Academic Transcripts and Certificates for Certificate Course in Computer Hardware and Networking, and Class 10.
Security Clearance Certificate;
Medical Fitness Certificate; and
Citizenship Identity Card.
Director, Community Financing Service Department, NCSIDBL located opposite to Tarayana Hall/Tourism Council of Bhutan (TCB) Office, Chubachu – Contact Ms. Sonam Dolkar, HR. Assistant at mobile no. 17975149.
The last date for submission of application is 3rd May 2021 before 5 PM.
Terms of Reference (ToR) can be downloaded from our website: www.csibank.bt.