Bhutan Respect Educate Nurture and Empower Women Vacancy and Career opportunities 2021 (www.renew.org.bt Vacancy 2021). Recently the Respect Educate Nurture and Empower Women (RENEW) has published vacancy announcement of the immediate requirement for the various position.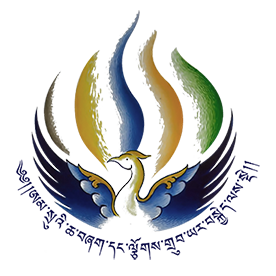 www.renew.org.bt Vacancy 2021
Her Majesty, the Queen Mother Sangay Choden Wangchuck's compassion and interest in the welfare of women, youth and children of Bhutan has inspired her to travel extensively throughout the nation, interacting actively with all segments of the Bhutanese population. Through this travel, Her Majesty gained a comprehensive understanding of the constraints and the opportunities in the social sector of the country.
Vacancy and Career opportunities in August 2021
The Respect Educate Nurture and Empower Women is pleased to announce the following vacancies in
Organization: RENEW
Position Title: Consultant
Vacancy Publish date: 26 August 2021
Last date to apply: 9th September 2021
Total Number of vacant post: 1
Place of Posting: N/A
Experience: Should have proven experience of FIVE (5) years in relevant work.
Eligibility: Bachelor's degree
How to Apply
Interested bidders must submit a Technical and Financial proposal in a separate sealed envelope along with a copy of tax clearance certificate and registration certificate (only for firms).
Demonstrate strong quantitative and qualitative research skills.
Experience conducting studies and strategies in the area of textile
Fluent English writing skills and experience writing reports for national and international networks, NGOs and/or UN agencies.
Previous experience in marketing strategy consultancy.
Excellent analytical, strategic development, evaluation, and communication skills.
Strong organizational and time management skills required to multitask and meet tight deadlines.
Educational background and experience in NGO income generation and social enterprise (Desirable).
Should possess a minimum of Bachelor's degree in relevant field.
Should have proven experience of FIVE (5) years in relevant work.
Last date of application submission is 11:00 A.M, 9th September 2021. For further details, kindly contact Ms. Tandin Wangmo at +975 17665559 during office hours.