Bhutan Financial Institutions Training Institute Limited Vacancy and Career opportunities 2021 (www.fiti.bt Vacancy 2021). Recently the Financial Institutions Training Institute Limited (FITI) has published vacancy announcement of the immediate requirement for the various position.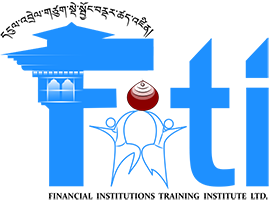 www.fiti.bt Vacancy 2021
Financial Institutions Training Institute Limited (FITI) was established in the year 2011 by the Royal Monetary Authority of Bhutan in collaboration with Financial Institutions Association of Bhutan (FIAB), as an autonomous apex institution for training, research and consultancy with the objective to train and build the human resource capacity of financial sector.
Vacancy and Career opportunities in October 2021
The Financial Institutions Training Institute Limited is pleased to announce the following vacancies in
Organization: FITI
Position Title: Executive Director (ED)
Vacancy Publish date: 10th October 2021
Last date to apply: 25th October 2021
Total Number of vacant post:
Place of Posting: N/A
Pay & Allowances (Nu.): Basic pay: 50,000/-, Contract: 30% of A, Conveyance: 5,000/-, Communication: 1,500/-
Eligibility: Minimum Bachelors Degree preferably with Master Degree in Economics, Finance or Accounts, Minimum of 10 years of work experience of which at least 3 years should be at senior manager's level or above, Sound knowledge in financial sectors with strong skills in formulation of strategy.
How to Apply
Interested applicants fulfilling the criteria are requested to submit their application addressed to CEO, FITI latest by 25th October, 2021 with the following documents (copy):
Curriculum Vitae (latest)
Academic Transcript & Certificate
Citizenship Card
Medical Fitness Certificate
Security Clearance Number
Training Certificates and
Merit Certificates (if any).
In-service candidate if selected will be required to submit No Objection Certificate from the current employer.
Final selection interview along with the shortlisted candidates will be announced at a later date.
The Terms of Reference and prescribed job application form can be downloaded from FITI's website (www.fiti.bt).