Bhutan Dzongkhag Administration Gasa Vacancy and Career opportunities 2021 (www.gasa.gov.bt Vacancy 2021). Recently the Dzongkhag Administration Gasa (Gasa Bhutan) has published vacancy announcement of the immediate requirement for the various position.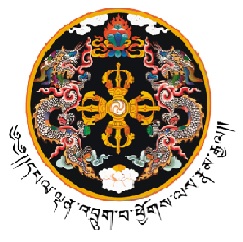 www.gasa.gov.bt Vacancy 2021
Gasa, in the extreme north west of Bhutan, shares its borders with districts of Punakha, Thimphu, Wangduephodrang, and autonomous region of Tibet to the north. The total area is 3081.77 sq.km. Elevations in the district range between 1,500 and 4,500 meters above the sea level. The region experiences extremely long and hard winters and short but beautiful summer.
The Dzongkhag is administratively supported by four Gewogs namely Goenkhatoe, Goenkhamae, Laya and Lunana. Lunana is the furthest and most remote Gewog amongst the four. Gasa has a total population of 2970 . The people of Gasa generally speak Dzongkha with a distinctive accent. People of Laya and Lunana Gewogs also speak their local dialect and the women of Laya have their own unique dress.
Vacancy and Career opportunities in July 2021
The Dzongkhag Administration Gasa is pleased to announce the following vacancies in
Organization: Gasa Bhutan
Position Title: Admin, Assistant,  Matron, Personal Asst, to Dzongdag, Driver (Light Vehicle)
Vacancy Publish date: 11 July 2021
Last date to apply: 23rd July 2021
Total Number of vacant post: 04
Place of Posting: Laya Central School, Bjishong Central School, Dzongkhag Adminstration, Gasa
Position Level: N/A
Eligibility: Class XII & above with ICT  skills, Class XII & above, Class VIII & above
Contract Period: 2 years
Remark: Replacement
How to Apply
Interested candidates within the age limit of 18-45 years may apply to the HR section with the following documents latest 23 rd July 2021 before 5.00 PM.
Duly filled Civil Service Employment Application form
Copy of Academic certificates of class XII & above
Copy of Citizenship Identity Card
Valid online approved Security Clearance Certificate
No Objection letter from employer (If Employed)
Valid Medical Certificate
Relevant documents if any
For details, contact Dzongkhag HR section at 02-6882026/02-688025 during office hour or visit www.gasa.gov.bt