Bhutan Ministry of Health Vacancy and Career opportunities 2019 (www.health.gov.bt Vacancy 2019). Recently the Ministry of Health (MoH) has published vacancy announcement of the immediate requirement for the various position.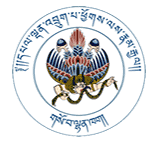 www.health.gov.bt Vacancy 2019
The history of Bhutan's Health services is the history of two traditions viz..-Traditional and Allopathic medicines. There are few supportive reports of first Indian-trained physicians and paramedics practicing and establishing the western medicine in the kingdom in the early part of the twentieth century, but the Sowa Rigpa or the Traditional medicine, the Tibetan methods of medicine was also being practiced in Bhutan as far as the seventh century.Today, both Traditional and Allopathic methods of medicine are practiced and implemented in the kingdom without any sense of competition and discrimination. The Bhutanese people enjoy and have the right to attend to both types of medicinal treatments, whichever turns out to be the best for his/her disease.
Departments under MoH
Department of Public Health
Department of Medical Services
Department of Medical Supplies and Health Infrastructure
Department of Traditional Medicine Services
1.Vacancy Announcement on May 2019
The Ministry of Health is pleased to announce the following vacancies in
Organization: MoH
Position Title: Ambulance Driver, Wardboy/Girl, Security
Vacancy Publish date: 21 May 2019
Last date to apply: 31 May 2019
Total Number of vacant post: 31
Place of Posting: ERRH, Mongar, Gidakom Hospital
Position Level: O4A, GSP, ESP
Eligibility: Class VIII with a certificate in Driving & PD License, Class VIII Pass, Above 18 years and below 45 years
How to Apply
The interested candidates meeting the eligibility criteria may submit an application to the respective Hospital Administration on or before 31 May 2019 along with following documents:
Employment Application Form (available on RCSC website);
Copy of citizenship identity card;
Copy of valid security clearance certificate;
Original copy of Medical Fitness Certificate;
Copy of Academic transcripts (Class VIII/Certificate wherever applicable;
Those who have already applied need not re-apply.
The respective Hospital Administration will contact the shortlisted candidates for the selection interview.
For further enquiries, please call 02-337288 during working hours.