Bhutan Ministry of Health Vacancy and Career opportunities 2021 (www.health.gov.bt Vacancy 2021). Recently the Ministry of Health (MoH) has published a vacancy announcement of the immediate requirement for the various position.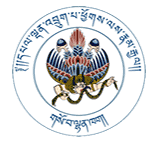 www.health.gov.bt Vacancy 2021
The history of Bhutan's Health services is the history of two traditions viz..-Traditional and Allopathic medicines. There are few supportive reports of the first Indian-trained physicians and paramedics practicing and establishing western medicine in the kingdom in the early part of the twentieth century, but the Sowa Rigpa or the Traditional medicine, the Tibetan methods of medicine was also being practiced in Bhutan as far as the seventh century. Today, both Traditional and Allopathic methods of medicine are practiced and implemented in the kingdom without any sense of competition and discrimination. The Bhutanese people enjoy and have the right to attend to both types of medicinal treatments, whichever turns out to be the best for his/her disease.
Departments under MoH
Department of Public Health
Department of Medical Services
Department of Medical Supplies and Health Infrastructure
Department of Traditional Medicine Services
1. Vacancy Annocuement in July 2021
The Ministry of Health is pleased to announce the following vacancies in
Organization: MoH
Position Title: Laboratory officer, Clinical Nurse, Staff Nurse, Laboratory Technician, X-Ray Technician
Vacancy Publish date: 08 July 2021
Last date to apply: 21 July 2021
Total Number of vacant post: 77
Place of Posting: S/ Jongkhar Hospital, Punaka Hospital, CRRH Gelephu, Paro Hospital, Nganglam BHU I
Position Level: P4B, S1A, S2A
Eligibility: BSC in Lab technology, B.Sc Nursing, Diploma in Nursing, Diploma in Medical Lab Technology, Diploma in Radiography
Contract Duration: One Year, Two Year
How to Apply
The Candidates with the required qualifications may register using the link given below and upload the following documents in one PDF file in the same sequence on or before 21 July 2021.
Link to Register: Click Here
Documents required:
Duly filled Civil Service Employment Application form;
Copy of Bachelor Degree/ Diploma Certificate and Academic Transcript, where applicable;
Copy of Class XII Certificate and Academic Transcript;
Copy of valid Citizenship Identity Card;
Copy of Valid Security Clearance Certificate;
Copy of valid Medical Fitness Certificate;
Copy of valid BMHC registration certificate; and
Ministry will announce the list of shortlisted candidates on health website for selection interview.
For further inquiries, please contact Human Resource Division, Ministry of Health at 02-331436/331435/322602, and extension No. 314 during working hours.
---
2. Vacancy Annocuement in July 2021
The Ministry of Health is pleased to announce the following vacancies in
Organization: MoH
Position Title: Program Officer, Communication Officer
Vacancy Publish date: 07 July 2021
Last date to apply: 22nd July 2021
Total Number of vacant post: 02
Agency: Communicable Disease Division, DoPH, Health Promotion Division, DoPH
Position Level: P4 A-P2 A
Eligibility: Bachelor in Public Health, Bachelors in relevant Field (Media studies/ Communication studies/ Health Promotion)
How to Apply
Interested in-service candidates who are within the same Super Structure Group (Technical Service) fulfilling the qualification and eligibility criteria may submit an application to the HR Division, Directorate of Services, Ministry of Health or through email to hrd@health.gov.bt within 22nd July 2021 along with the following documents:
Updated ZESt generated Curriculum Vitae verified by the concerned HR Officer;
No Objection Certificate from the HRC of Parent/working agency;
Valid online approved Audit Clearance Certificate;
Valid online approved Security Clearance Certificate;
Training certificates, if any; and
ZESt generated Performance Ratings/Moderation Results for the FY 2018-2019 & 2019-2020.
For the Program Officer, with 5 years of work experience in the field shall be given preference for the purpose of shortlisting.
Shortlisted candidates will be announced on Ministry's website with the details of the selection interview schedule.
For any clarification, please contact @17589358 during office hours.