Bhutan Ministry of Health Vacancy and Career opportunities 2020 (www.health.gov.bt Vacancy 2020). Recently the Ministry of Health (MoH) has published vacancy announcement of the immediate requirement for the various position.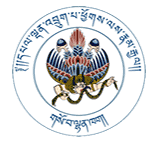 www.health.gov.bt Vacancy 2020
The history of Bhutan's Health services is the history of two traditions viz..-Traditional and Allopathic medicines. There are few supportive reports of first Indian-trained physicians and paramedics practicing and establishing the western medicine in the kingdom in the early part of the twentieth century, but the Sowa Rigpa or the Traditional medicine, the Tibetan methods of medicine was also being practiced in Bhutan as far as the seventh century.Today, both Traditional and Allopathic methods of medicine are practiced and implemented in the kingdom without any sense of competition and discrimination. The Bhutanese people enjoy and have the right to attend to both types of medicinal treatments, whichever turns out to be the best for his/her disease.
Departments under MoH
Department of Public Health
Department of Medical Services
Department of Medical Supplies and Health Infrastructure
Department of Traditional Medicine Services
Vacancy and Career opportunities in June 2020
The Ministry of Health is pleased to announce the following vacancies in
Organization: MoH
Position Title: Thromde Health Officer
Vacancy Publish date: 22 June 2020
Last date to apply: 10 July 2020
Total Number of vacant post: 2
Place of Posting: Thromde Health Office, Thimphu and Phuntsholing
Position Level: P4-A-P2 A
Eligibility: Bachelors/Master in Public Health
How to Apply
Interested in-service candidates who are within the same Super Structure Group (Technical Service) fulfilling the qualification and eligibility criteria may apply to the HR Division, Directorate Of Services, Ministry Of Health within July I O, 2020 along with the following documents:
Updated CSIS generated Curriculum Vitae verified by the concerned HR Officer;
NO Objection Certificate from the working agency;
Valid online approved Audit Clearance Certificate;
Valid online approved Security Clearance Certificate; and
CSIS generated Performance Ratings/Moderation Result for the FY 2017-201 8 & 2018- 2019.
For queries, please contact the HR Division, MOH at 02-328095/321842 (extension no.: 347) during office hours.