Bhutan Jigme Namgyel Engineering College Vacancy and Career opportunities 2021 (www.jnec.edu.bt Vacancy 2021). Recently the Jigme Namgyel Engineering College (JNEC) has published vacancy announcement of the immediate requirement for the various position.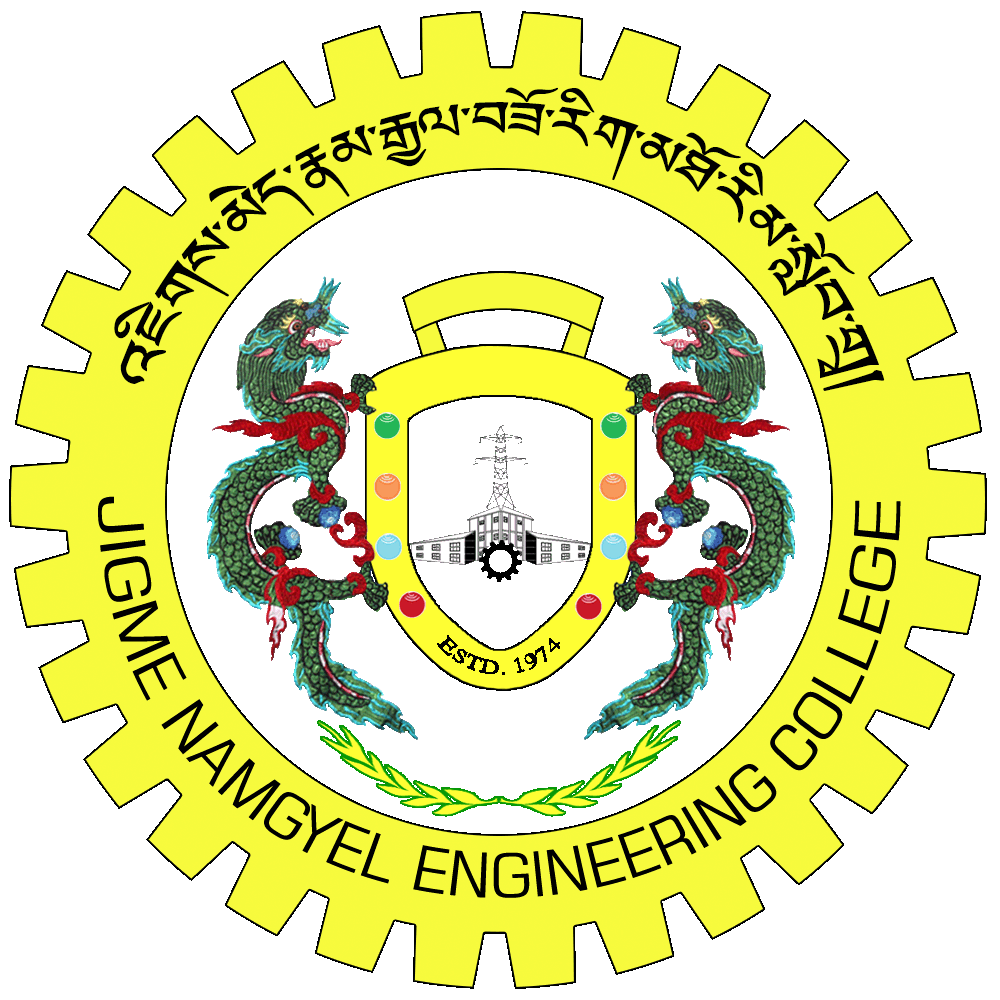 www.jnec.edu.bt Vacancy 2021
The Jigme Namgyel Engineering College (JNEC) is one of the constituent colleges of the Royal University of Bhutan (RUB). The college was formerly known as the Royal Bhutan Polytechnic, Royal Bhutan Institute of Technology and Jigme Namgyel Polytechnic. It is beautifully located atop a hill overlooking the small town of Dewathang at an altitude of approximately 880 m above the mean sea level. Dewathang is 18 kilometers from Samdrup Jongkhar town, second gateway to Bhutan from Assam in India.
The College started with the infrastructure development in 1972 coinciding with the 3rd Five Year Development Plan of the country and the College was formally launched as the Royal Bhutan Polytechnic on 22nd February 1974. During the initial stage of its development, the College offered Diploma programmes in Civil and Electrical Engineering and the Diploma in Mechanical Engineering was introduced from 1988. The College also offered certificate programmes in Surveying and Draughtsman from 1974 to 1978 and from 1986 to 1990. The enrolment into Certificate programmes was discontinued from 1988. JNEC was the only tertiary level institute providing education in engineering till 2001 with the mandate to meet the engineering manpower requirement of the country.
Vacancy and Career opportunities in July 2021
The Jigme Namgyel Engineering College is pleased to announce the following vacancies in
Organization: JNEC
Position Title: Lecturer / Associate Lecturer / Assistant Lecturer
Vacancy Publish date: 2 July 2021
Last date to apply: 16 July 2021
Total Number of vacant post: 14
Place of Posting: N/A
Position Level: 4/5/6
Eligibility: B. E. / B. Tech. /M. E. / M. Tech. in Electronics and Communication Engineering and Instrumentation and Automation or equivalent, B. Sc. / BCA / BE in Computer Science or M. Sc. / MCA / ME in Computer Science /Information Technology/ Information Management Technology / relevant programmes in the field of IT
Employment Type: Adjunct Faculty
How to Apply
Note:
The positions are for immediate recruitment, so in-service candidates must ensure that the current employer is willing to relieve them from service immediately on selection. In the event a candidate is selected and do not join the College on time, their appointment shall be cancelled.
Upon selection, the roles and responsibilities of Academic staff will not be limited to the position profile of individual positions, but will also be guided by Representative Work Activities (RWAs) for each position.
Actual intake number will depend on the performance(s) of candidates in the final selection interview and the college reserves the right to increase or decrease the slots based on the need of the college.
Only shortlisted candidates will be informed of the interview date and the shortlisted results would be uploaded in the college's website for information of all.
Selected candidates shall be appointed for a period of 1 semester and extension shall be granted based on the need of the college and performance of the candidates shall be the basis for extension of service.
ELIGIBILITY CRITERIA
A candidate must:
Be a Bhutanese citizen
Have attained at least 18 years of age, and not more than 50 years of age.
Benchmark criteria
Candidates with relevant Master's qualification must have minimum aggregate of 50% each in Bachelor's degree and Master's degree
Candidates must have an aggregate of 60% each in Class X (English + best 4 subject) and Class XII (English + best 3 subjects),
Candidates with Bachelor's degree must have an aggregate of 55% in Bachelor's degree (honours) / Technical degree and 60% in Bachelor's degree (general).
(Note: The benchmark criteria shall not apply for those with minimum of five years relevant experience)
Meet experience and other requirements specified in the position profile of each position
Eligible and interested candidates are required to register and apply via http://ims.rub.edu.bt/public/auth/view-login latest by 3:15 PM on 16th July 2021. Applications in hard copies will not be accepted.
Documents Required:
Bachelor degree and above qualifications marksheets and certificates (Grade conversion of the marksheets must also be submitted if the marks are awarded in CGPA or any other formats)
Marksheets of Class X and Class XII
Valid Security Clearance Certificate (approved online)
Valid Medical Fitness Certificate (valid for 6 months from the date of issue of certificate)
Citizenship ID card copy
Audit Clearance Certificate, if employed
No Objection Certificate (clearly indicating that the candidate can contest for the position and upon selection, can start working in the new position with immediate effect, if employed)
Experience Certificate(s)/documentary evidence(s) for current and previous employment records, if any
Note:
The two references in the application form should both be professional referees from two different organizations, if employed. If there is only one or no past employment record, one or both referees can be from the College/University where the highest qualification was obtained.
Candidates are requested to submit only the aforementioned documents (and refrain from submitting any additional documents such as merit certificates, school leaving certificates, etc.). Only shortlisted candidate will be asked for additional documents if required by the college.
Applications with incomplete documents or incomplete information in the employment application form will be directly rejected during the time of scrutiny.
Please note that it is the sole responsibility of applicants to ensure that all mandatory documents as mentioned above are uploaded while applying online in the job portal.
For further information, please contact the Administrative Officer at 07260302 during office hours or write to passandendup@jnec.edu.bt.