Bhutan Ministry of Education Vacancy and Career opportunities 2023 (www.education.gov.bt Vacancy 2023). Recently the Ministry of Education (MoE) has published vacancy announcement of the immediate requirement for the various position.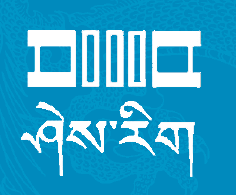 www.education.gov.bt. Vacancy 2023
Lyonpo Jai Bir Rai is the present Minister for Education. Under his leadership, the Ministry has embarked on significant educational reforms and initiatives. Some of the initiatives include the following:
Establishment of 60 full-residential schools called central schools aimed at raising the quality of education especially for children who otherwise had to walk to schools for hours daily.
Reviewed the curriculum to align to the needs of the 21st century. The several changes in the curriculum are aimed at enhancing learning from the traditional rote method to critical thinking competencies.
Embarked on important initiative to raise the teacher competency and morale by creating a sustained strategy to provide 80 hours of professional development training every year to all teachers. The ministry also reviewed the teacher workload and decided to work towards engaging teachers for only 18 hours contact teaching a week. The ministry also embarked on an initiative to provide Masters degree to teachers so that every teacher in the future would have a minimum of a Masters qualification.
Departments under MoE
Department of Adult and Higher Education
Department of Youth & Sports
Department of School Education
Vacancy Announcement on April 2023
The Ministry of Education is pleased to announce the following vacancies in
Organization: MoE
Position Title: Jimzo/ Sculpture (National Certificate 2), Lhadi/Painting (National Certificate 3)
Vacancy Publish date: 25th April 2023
Last date to apply: 10th May 2023
Total Number of vacant post: 27
Place of Posting: N/A
Minimum Qualification: Class X Passed candidates, Lhadri NC 2 graduates.
How to Apply
Pleased note that online applications will open from 26th April 2023 and will close on 10th May 2023. Please visit https://mis.molhr.gov.bt/ to access TVET MIS . All registration must be done through course announcement under TVET MIS.
Important Reminder to all interested applicants: All applicants must bring the following documents in original during the time of interview.
Marksheet and School leaving Certificate
National Certificate 2 (candidates applying for the courses must have NC 2 certificate)
Security Clearance
CID copy
Medical Certificate (only if selected)
All register applicants who have successfully submitted an online applications are automatically shortlisted for the interview. For further information and clarification, please write to us at izc.thimphu@qmail.com or call us at 02-322302 during offce hours.