Bhutan Ministry of Education Vacancy and Career opportunities 2022 (www.education.gov.bt Vacancy 2022). Recently the Ministry of Education (MoE) has published vacancy announcement of the immediate requirement for the various position.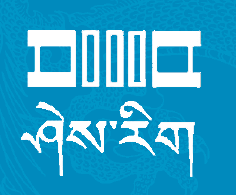 www.education.gov.bt. Vacancy 2022
Lyonpo Jai Bir Rai is the present Minister for Education. Under his leadership, the Ministry has embarked on significant educational reforms and initiatives. Some of the initiatives include the following:
Establishment of 60 full-residential schools called central schools aimed at raising the quality of education especially for children who otherwise had to walk to schools for hours daily.
Reviewed the curriculum to align to the needs of the 21st century. The several changes in the curriculum are aimed at enhancing learning from the traditional rote method to critical thinking competencies.
Embarked on important initiative to raise the teacher competency and morale by creating a sustained strategy to provide 80 hours of professional development training every year to all teachers. The ministry also reviewed the teacher workload and decided to work towards engaging teachers for only 18 hours contact teaching a week. The ministry also embarked on an initiative to provide Masters degree to teachers so that every teacher in the future would have a minimum of a Masters qualification.
Departments under MoE
Department of Adult and Higher Education
Department of Youth & Sports
Department of School Education
1. Vacancy Announcement on February 2022
The Ministry of Education is pleased to announce the following vacancies in
Organization: MoE
Position Title: Driver
Vacancy Publish date: 30 January 2022
Last date to apply: 09 February 2022
Total Number of vacant post: 03
Place of Posting: MoE, Thimphu
Position Level: O1-O4 A
Eligibility: Class VIII passed
Vehicle Type: Light
Emp. Type: Regular
How to Apply
Interested and eligible candidates may apply to the HR Division, DoS, MoE on or before 09 February 2022 along with the following documents:
Application addressed to Chief HRO, HRD, DoS, MoE
Curriculum Vitae (CV),
Class VIII passed certificate,
Certificate for Driving,
No Objection Certificate, if employed,
Audit and Security Clearance Certificates (for transfer) will be verified online.
For any clarification, please contact Senior HRO at 16918122 during office hours