Bhutan Dzongkhag Administration Paro Vacancy and Career opportunities 2021 (www.paro.gov.bt Vacancy 2021). Recently the Dzongkhag Administration Paro (Dzongkhag Paro) has published a vacancy announcement of the immediate requirement for the various position.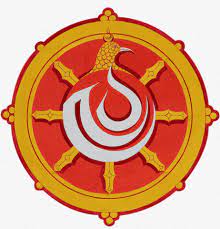 www.paro.gov.bt Vacancy 2021
Paro Dzongkhag is situated in the north-western part of the country. It is located at an altitude of 2,250m above the sea level. It covers a total area of 1293 Sq. km and has a population of 35260. The temperature ranges from 26 to 14 degree Celsius in summer and 14 to minus 5 during winter.
The Dzongkhag has National Highway links to both Phuentsholing and Thimphu. Within the Dzongkhag, there exists a road network comprising of 122 kms highway and 311.02 kms of farm road.
The only International Airport within the jurisdiction makes the Dzongkhag an aerial gateway to the Kingdom and it benefits the farmers and business owners of Paro Dzongkhag at large.
Vacancy and Career opportunities in October 2021
The Dzongkhag Administration Paro is pleased to announce the following vacancies in
Organization: Dzongkhag Paro
Position Title: Enumerator
Vacancy Publish date: 21 October 2021
Last date to apply: 27 October 2021
Total Number of vacant post: 12
Place of Posting: N/A
Eligibility: Minimum Bachelor's degree
How to Apply
Interested applicants who meet the eligibility criteria may apply along with the following documents to Dzongkhag Administration latest by 27th October 2021 before 5 PM.
University graduates currently residing in Paro
Valid Security Clearance
Medical Certificate
Should have android cell phone to facilitate CAPI data collection
Good command over Local dialect to communicate
Kindly send your application addressed to Dasho Dzongdag, Paro by email to karsamphel@gmail.com or apply in person to Dzongkhag Human Resource Office during office hours. For any further clarification. contact 17658725/ 17602095 during office hours.