Bhutan Dzongkhag Administration Paro Vacancy and Career opportunities 2021 (www.paro.gov.bt Vacancy 2021). Recently the Dzongkhag Administration Paro (Dzongkhag Paro) has published a vacancy announcement of the immediate requirement for the various position.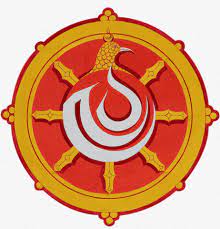 www.paro.gov.bt Vacancy 2021
Paro Dzongkhag is situated in the north-western part of the country. It is located at an altitude of 2,250m above the sea level. It covers a total area of 1293 Sq. km and has a population of 35260. The temperature ranges from 26 to 14 degree Celsius in summer and 14 to minus 5 during winter.
The Dzongkhag has National Highway links to both Phuentsholing and Thimphu. Within the Dzongkhag, there exists a road network comprising of 122 kms highway and 311.02 kms of farm road.
The only International Airport within the jurisdiction makes the Dzongkhag an aerial gateway to the Kingdom and it benefits the farmers and business owners of Paro Dzongkhag at large.
Vacancy and Career opportunities in July 2021
The Dzongkhag Administration Paro is pleased to announce the following vacancies in
Organization: Dzongkhag Paro
Position Title: IT Lab. Ass. II, Store Assistant, Driver (Medium), Driver III (Medium), Cook, Dry Cleaner, Caretaker, Security Guard, Syce (Horse Attendant)
Vacancy Publish date: 19 Jul 2021
Last date to apply: 02 August 2021
Total Number of vacant post: 15
Place of Posting: Sahba PS and Olathang PS, Shari HSS and Lango MSS, Paro Dzongkhag, Dratshang and Bitekha MSS, Doteng LSS-01 and Paro Hospital-02
Position Level: S5 A, 04 A, GSP, ESP
Eligibility: Class VIII, Class XII
Remarks: 18-50
How to Apply
Candidates applying for the above posts should submit their application with the following documents to HR office latest by 02 August 2021. Applicants will be shortlisted on 4th August 2021 and interview date will be informed to the shortlisted candidates.
RCSC employment form
Attested copy of Academic transcripts
Attested copy of Bhutan citizenship Identity card
Security clearance certificate to be applied online
Original medical fitness certificate
For any quires, Please contact No. 08-271794, 271242 (PABX) during office hours.