Bhutan Samtse College of Education Vacancy and Career opportunities 2021 (www.sce.edu.bt Vacancy 2021). Recently the Samtse College of Education (SCE) has published vacancy announcement of the immediate requirement for the various position.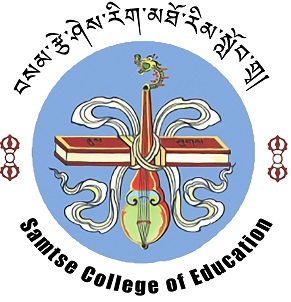 www.sce.edu.bt Vacancy 2021
As the kingdom's first teacher education establishment, the launch of Samtse College of Education as a Teacher Training Institute (TTI) coincided with the historic development efforts that were being initiated in the 1960s. Bhutan's experiment with its First Five-Year Plan was a successful one and in the process, the need for the skilled human resource was seen as imperative for the country's social and economic development efforts. A number of schools were set up during the decade. It was necessary to have teachers who were home-bred, educated and trained not only in the emerging academic disciplines and secular methods but were knowledgeable and experienced in the country's history, culture and heritage.
Vacancy and Career opportunities in November 2021
The Samtse College of Education is pleased to announce the following vacancies in
Organization: SCE
Position Title: ICT Technical Associate, Driver, Cleaner
Vacancy Publish date: 17 November 2021
Last date to apply: 30th November 2021
Total Number of vacant post: 03
Place of Posting: Samtse College of Education
Position Level: 10, 17, GSS
Eligibility: Class XII with Diploma (2 years or equivalent (DIMS)/In-service with Diploma, Class VIII with Professional Driving (PD) License
ELIGIBILITY CRITERIA
A candidate must:
Be a Bhutanese citizen
Have attained at least 18 years of age, and not more than 45 years of age
Meet qualification, experience and other requirements as specified in the position profile of the position.
Eligible candidates are requested to submit application (in hard copies) along with ALL the documents mentioned below to the Administrative Office, Samtse College of Education, Royal University of Bhutan, Samtse latest by 30th November 2021. In addition to the submission of hard copies, candidates are required to apply via online RUB-IMS job portal (applicants are required to register and apply via http://ims.rub.edu.bt).
Documents required: 
Duly filled RUB Employment Application Form (Click Here)
Academic Transcripts
Valid Professional Driving (PD) licence for the post of Driver
Valid Security Clearance Certificate (approved online)
Valid Medical Fitness Certificate (valid for 6 months from the date of issue of certificate)
Audit Clearance Certificate, if employed
Citizenship ID Card
No Objection Certificate (clearly indicating that the candidate can contest for the position and upon selection, can start working in the new position from January 2022) from the employer, if employed
Experience Certificate(s)/documentary evidence(s) for current and previous employment records
Note:
The two references in the application form should both be professional referees from two different organizations, if employed. If there is only one or no past employment record, one or both referees can be from the College/University where the highest qualification was obtained.
Candidates are requested to submit only the aforementioned documents (and refrain from submitting any additional documents such as merit certificates, school leaving certificates, etc.). Applications with incomplete documents or incomplete information in the employment application form will be directly rejected during the time of scrutiny.
Please note that it is the sole responsibility of applicants to ensure that all mandatory documents as mentioned above are submitted to HR Section, SCoE.
For further information, please contact HR Section at 05-365274 during office hours.