Bhutan Tarayana Foundation Vacancy and Career opportunities 2021 (www.tarayanafoundation.org Vacancy 2021). Recently the Tarayana Foundation (Tarayana) has published vacancy announcement of the immediate requirement for the various position.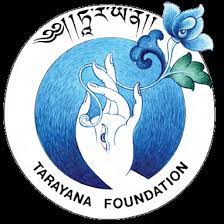 www.tarayanafoundation.org Vacancy 2021
The Tarayana Foundation, established in 2003, is a public benefit organization registered with the Civil Society Authority of Bhutan. It works to support, uplift and enhance the lives of vulnerable individuals and communities in Bhutan. The Tarayana Foundation works with and for rural communities in remote areas of Bhutan in the fight against multiple dimensions of poverty. It does so by complementing the efforts of the Royal Government of Bhutan in promoting prosperity, wellbeing and the four pillars of GNH (sustainable and equitable socioeconomic development, environmental sustainability and conversation, cultural promotion and preservation, an good governance).
Vacancy and Career opportunities in July 2021
The Tarayana Foundation is pleased to announce the following vacancies in
Organization: Tarayana
Position Title: Senior Research Intern (Social Science)
Vacancy Publish date: 16 July 2021
Last date to apply: 21 July 2021
Total Number of vacant post: N/A
Place of Posting: Thimphu, with work and travel to 3 fieldwork sites (Punakha, Phobjikha, Gasa/Laya)
Eligibility: MA ongoing in socio-cultural science or allied social science discipline – OR proof of acceptance into an MA programme – OR unwavering commitment to carry out MA and extremely probable for exceptional candidates with high academic standing (the candidate must complete an MA within the project duration in a socio-cultural or allied social science discipline with a focus of MA thesis in one of the B-KIND key research themes) and BA in socio-cultural science or allied social science discipline
Work Experience: A minimum of 2-3 years' professional work experience in research and/or academia
Term: 3 years (as per B-KIND project)
How to Apply
To apply for this position, kindly email your application with the subject heading "Application TCSRD Senior Research Intern" with the required documents to the email address: bkindtarayana@gmail.com.
Documents Required for Applying to the Position
Upon application:
Cover letter (no more than 1 page)
Detailed Curriculum Vitae/Resume
List of publications
List of at least 3 references (with full name, affiliation, and contact details including email and phone number)
Copy of Citizenship Identity Card
Academic Certificates and Transcripts (PhD, MA, BA, etc.)
Upon short-listing:
Valid online approved Security Clearance
Valid Medical Fitness Certificate for employment
Valid Security Clearance
No objection certificate from the employer if the candidate is an employee
For further information about this position, B-KIND or TCSRD, please contact the TCSRD office at 02 330143 during normal office hours (M to F 9:00 am to 5:00 pm).